I started out as a child.
From there, things evolved in a circuitous manner to where today I am at your service...
​
...as your personal Merlin, Mentor, Muse, and Liberator
​
"When you don't follow your nature, there is a hole in the universe where you were supposed to be."
​
—Dane Rudhyar
​
an excellent Astrology
or

Human Design session
can do for you!
The perspectives & tools I bring to your uprising include:
Astrology

Human Design

Gene Keys

Enneagram,

the Gurdjieff Work

Byron Katie Work

Julia Cameron's Artist Way
​
...and the integration of 10000 grand and subtle experiments,
successes, & failures I can't even begin to tell you here
in the right hands
for a superior session
"I'm not doing charts and personal consultations these days. In addition to writing my weekly column, daily horoscopes, and expanded audio horoscopes, I'm also working on a CD and hatching several new books."

"But I can recommend a colleague whose ethical and spiritual values resonate with my own. He's William Sebrans."
Rob Brezsny —
author of the weekly column Free Will Astrology
and the book "Pronoia Is the Antidote for Paranoia"
"Theory of Celestial Influence"
—Rodney Collin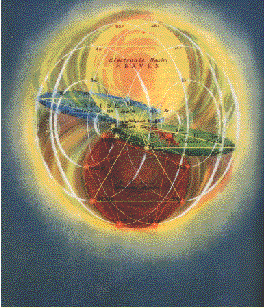 ​
My Basic Tropical ASTRO-stats:
​
Virgo Sun trine Taurus Jupiter (lucky you/lucky me)

Cancer Moon (awww)

Leo Ascendant (let's color together)

Libra Venus/Saturn (strictly sociable)

Sag Mars square Virgo Mercury (a wee edge, no sorry)
​
+ deep transpersonal stuff I'm still trying to decode
​
HUMAN DESIGN: 3/5 Emotional Manifestor (lick, more than bite)
​
ENNEAGRAM TYPE: 6-ish, but I seem to get around
​
"My friend and astrologer, William, is a multifaceted transformational muse, driven to create clarity and completion in the most undone places."
"With a kind, non-judgmental, warm presence, his creative uplifting spirit makes him an invaluable counselor and welcome team player to almost any situation.
​
―Prajna O'Hara,
author The Edge of Grace,
healing retreat creator, and non-dual facilitator
Credo: Take the high road to the bottom line...
...and walk the mystical path with practical feet.
Are you feeling already — eager, inspired, curious, mortified,
or just simply willing to be kind to your days and ways?
Carpe Diem! It's easy...click the hand and secure a session.
And Tell Me about yourself here:
​
Need a radical upgrade to your distraction options?
Consider my ambushes of senseless beauty & pointless wonder here in the Facebook lanes.
​
***Jan 3, 2021: FACEBOOK ACCOUNT HACKED & DOWN.
I'm enjoying the fertile retro-quietude while Facebook's Byzantine methods restore my page to its presently submerged glory
Sign up for Practical Astrology for Artful Types:
sultry beauty, cheeky humor, savvy and timely astro-tips.
Support the upgrade
of humankind
Offices of Otherwiseworld




(aerial view)
Click my office to gain
immediate transport to booking a session.